The  e – commerce  has become the basis of the strategies of many brands. Although digital sales had been on the rise for years, the confinement and increase of teleworking due to the coronavirus has been the definitive push to consolidate this trend, in worldwide.
In order to manage an online store, it is necessary to have  the appropriate ecommerce platform . This software offers you the necessary tools to create and manage your website, products and daily operations. In most cases, you can create your store with "drag and drop" functions, without needing to know how to program.
Each ecommerce platform has its own pros and cons, which you need to analyze to see if it is the best option for you. To help you make this decision, here we share the 20 best ecommerce platforms that currently exist.
The 20 best current ecommerce platforms
PrestaShop is the most used ecommerce platform  in Spain  (although only the seventh worldwide). It is a very appropriate solution for those who are launching into ecommerce for the first time, since it is quite easy to install the plugin and start setting up your online store. In addition, stock management and maintenance are very easy to understand.
Its main drawback is that it is not as easy to scale as other platforms, so if your e-commerce grows too much, it may fall short and you will have to look for alternative solutions.
Zyro is a relatively new ecommerce platform, but one that brings a lot of value to online store managers.
Zyro is particularly suitable for  beginners , as it allows you to create an ecommerce in a matter of minutes with drag-and-drop functions. The layouts are mobile-friendly by default and inventory management is a breeze.
As a drawback, you should keep in mind that Zyro does not offer telephone support, but you can contact their team 24/7 through online chat or by email.
WooCommerce is the most popular ecommerce platform for WordPress users  , who can set up their own store by installing a free plugin. It is the second most used ecommerce platform in Spain.
The basic version of WooCommerce allows you to manage the basic functions of an online store, such as inventory management, VAT, shipping cost calculation and coupons. In addition, you can incorporate extra functionalities through more than 330 different extensions.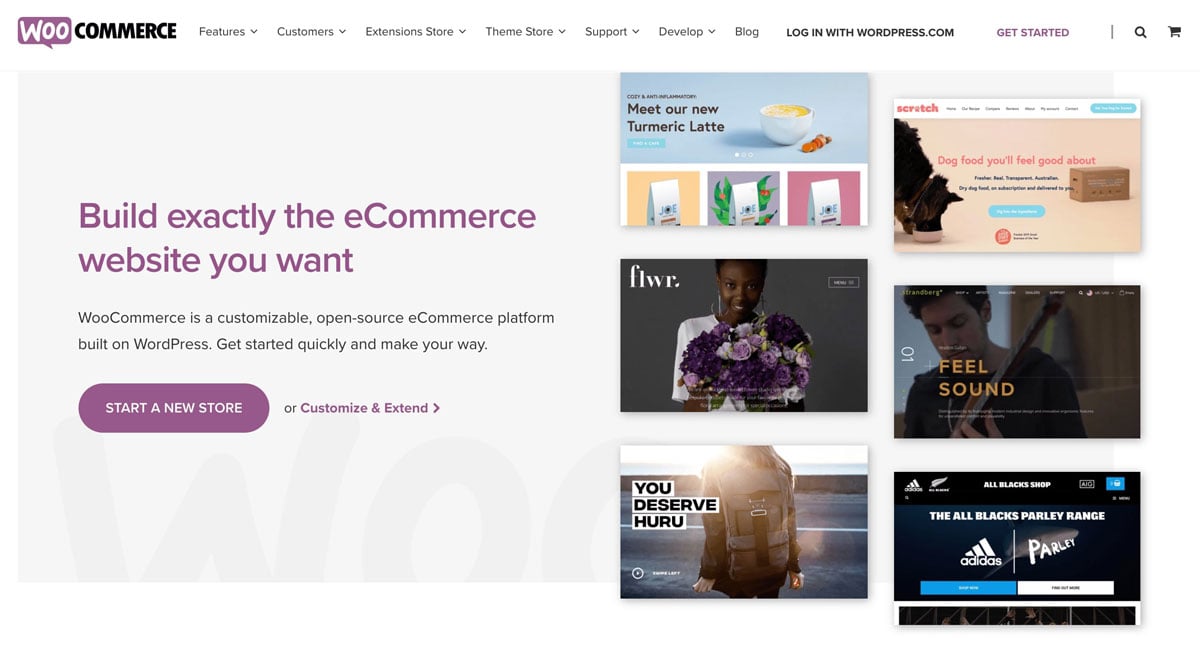 TANNUBE is the option that is sweeping among ecommerce managers in  Latin America , since it has more than 70,000 active stores throughout the continent. It is a very stable platform and integrates with other online sales channels, such as Instagram Shopping and Facebook Shops, as well as with the main payment and shipping methods in the region.
The main drawback of Tíanube is that most of the integrations through applications that it offers are not free.
5)  Magento
Magento is one of the most popular ecommerce platforms for  large companies , with well-known clients such as HP, Burger King or Nespresso. When installing it, you have two great options:
Download Magento for free from its official website and install it on your server.
Use Magento's hosted service (considerably more expensive).
Magento stands out as an "all-in-one" solution, with practically all the functions you may need. Of course, it is better for users with previous experience in web development.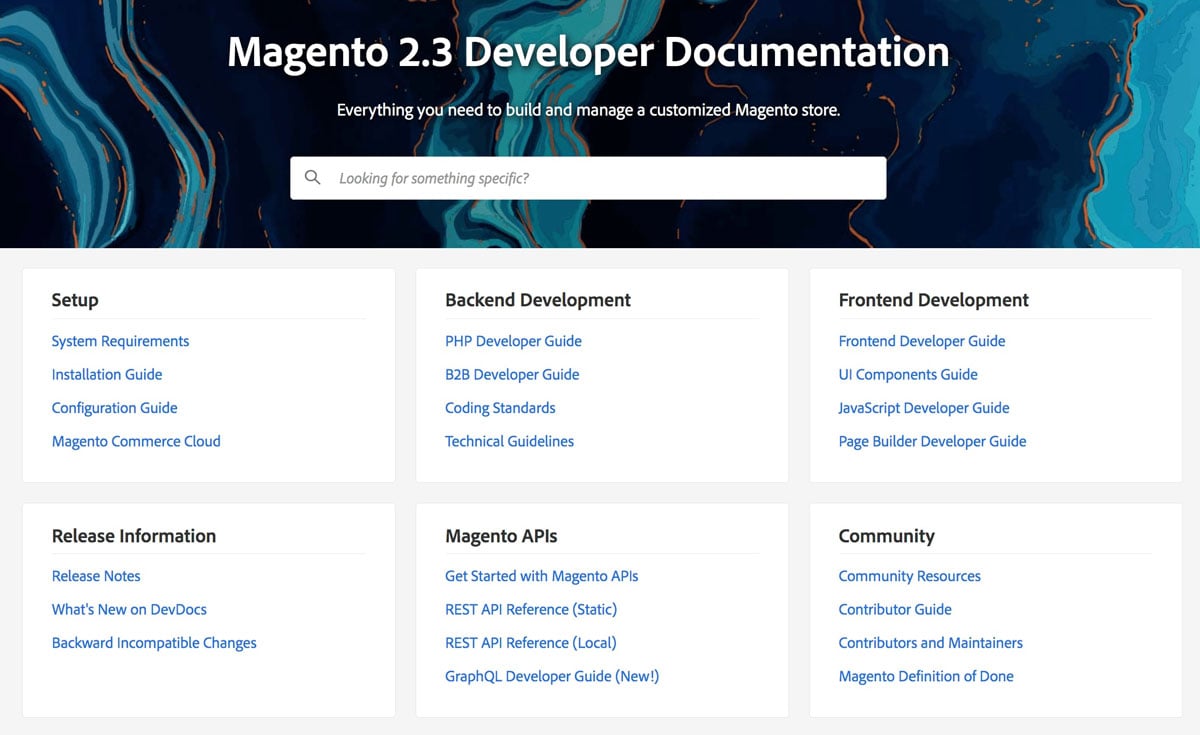 6)  Shopify
This popular ecommerce platform offers everything you need to build your online store, including performance metrics and SEO optimization features. It is very  simple to use  and allows you to create a site in minutes with "drag and drop" functions.
Its biggest drawbacks are that it sometimes applies additional transaction fees and the selection of free themes is limited.
A cloud-based " freemium " ecommerce platform very suitable for small businesses and non-technical users.
In addition to creating an online store on your website, Ecwid allows you to start selling your products on Facebook, Instagram,  Google Shopping , Amazon, eBay, and other ecommerce sites. The "forever free" plan allows you to have up to 10 items in your shop window; To expand it, you will have to contract one of their subscriptions.
The name of this ecommerce platform does not deceive, since it is designed specifically for  medium and large brands .
It has multiple functions and features among which the multi-channel sales function, Channel Manager, stands out. With it, you can connect your stores to different online sales sites while managing all inventory from a single site. In addition, it has advanced SEO options to optimize your site.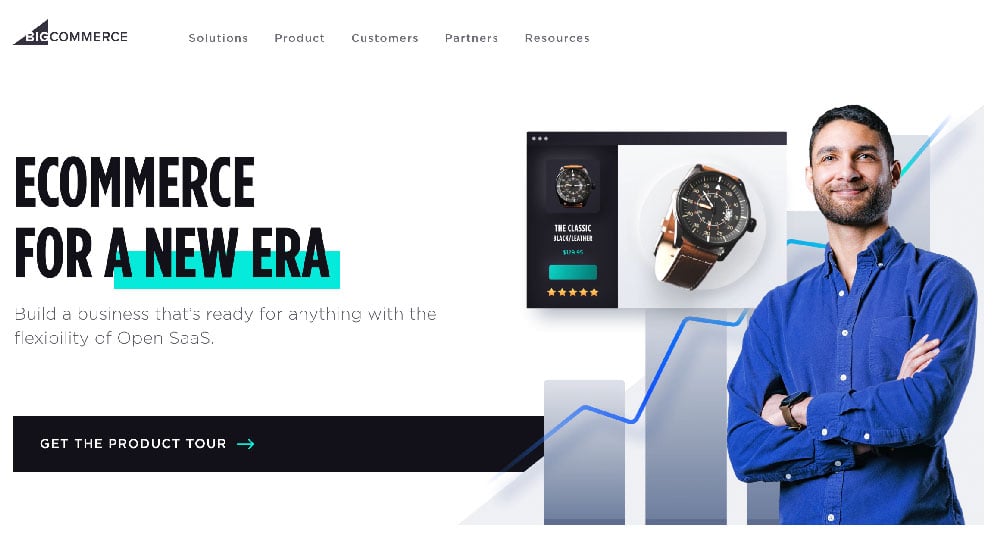 A self-managed open source ecommerce platform, very appropriate to start selling online. It is very easy to use and to modify, and it has the support of an  online community  to answer all your questions.
As drawbacks, you should know that it requires a lot of manual maintenance and that it is not too scalable, so it is more appropriate for small companies.
10)  Shift4Shop  (formerly 3dCart)
Shift4Shop is a website builder with multiple predesigned options, especially notable for its  built-in blogging features . Therefore, it is very interesting for ecommerce managers who seek to improve their  SEO  by creating content. In addition, it allows you to customize your site with more than 1000 third-party applications.
It is ideal for users who have some previous experience in ecommerce platforms, as it can be a bit complex for beginners.
11)  Zen Cart
Zen Cart is a  completely free and very interesting open source option  for large and medium-sized companies. The themes are fully customizable and it has many free plugins.
Its great drawback is that to manage it you need to know the PHP programming language, but if you are looking for an open source solution, it is one of the most complete and easy to use.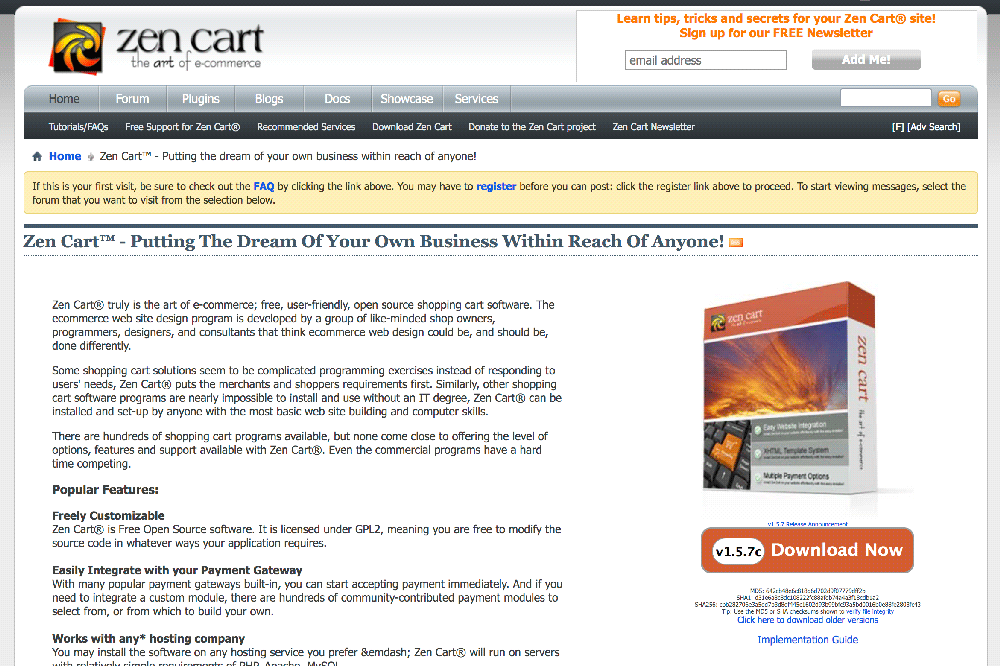 12)  Big Cartel
This ecommerce platform specializes in  creative freelancers and artists . To start using it, you just have to choose a theme, upload the images of your products and add the prices. Afterwards, you can customize your store with drag-and-drop options.
It is a very appropriate solution for artists who want to start selling their products and do not have technical knowledge. As a drawback, it is quite basic and lacks some features and tools compared to other platforms.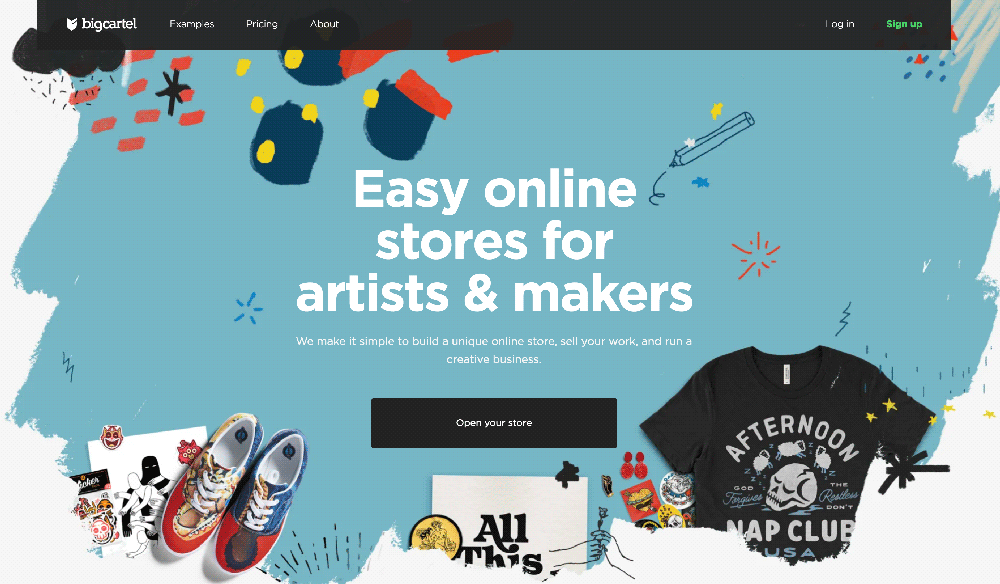 13)  Wix
Wix is ​​one of the easiest to use ecommerce platforms on   this list, it includes many free templates, and it has good customer support. All these features make it a very suitable solution for beginners with small shops. On the negative side, it does not give very good results at the SEO level and its functions are a bit limited.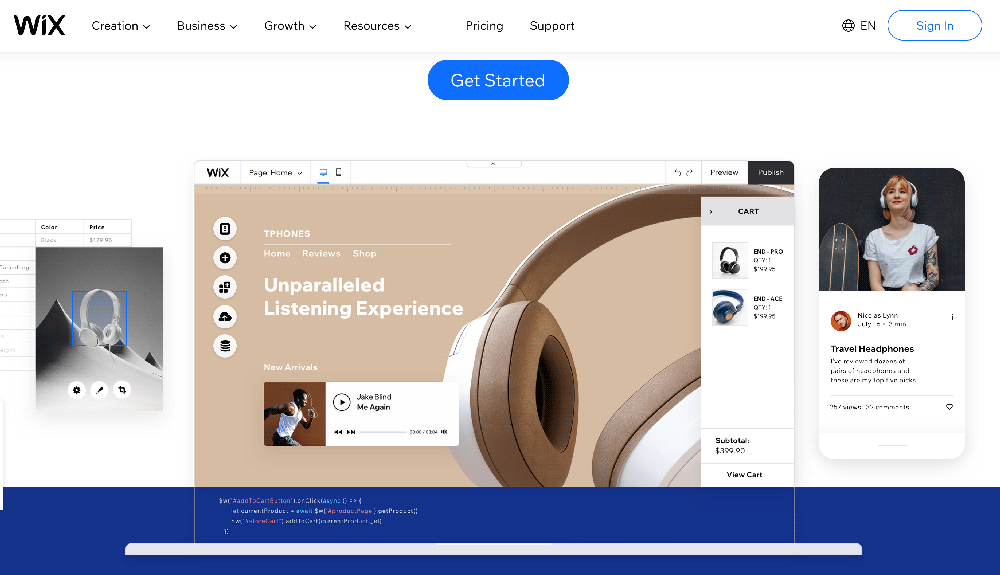 14)  Volusion
Volusion is one of the oldest ecommerce platforms in the industry and has two key advantages: its dropshipping tool   and its powerful mobile application. It also stands out especially for the analysis and inventory tools.
The biggest drawbacks of Volusion is that it does not have specific tools for creating blogs and that it sometimes has loading problems.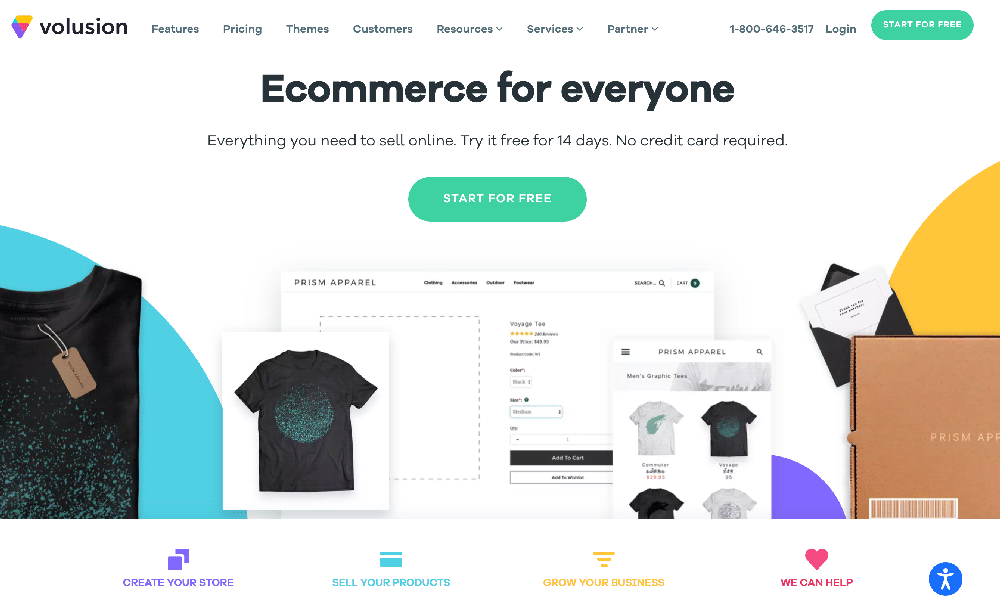 15)  OpenCart
Another open source commerce platform   that includes lifetime support and free software updates. Of course, adding new features to your store can be expensive, since some modules cost around 300 euros.
Getting started with this platform is fairly straightforward, as it has a gentle learning curve and the interfaces are easy to handle.
16)  AbanteCart
This ecommerce platform is not very well known, but it is an open source solution that is very easy to understand and suitable for those who are just starting out in this sector. It has built-in SEO functionality and supports plugins and themes.
As a drawback, it should be noted that some of its themes are outdated and that it does not have as large a community as other ecommerce solutions.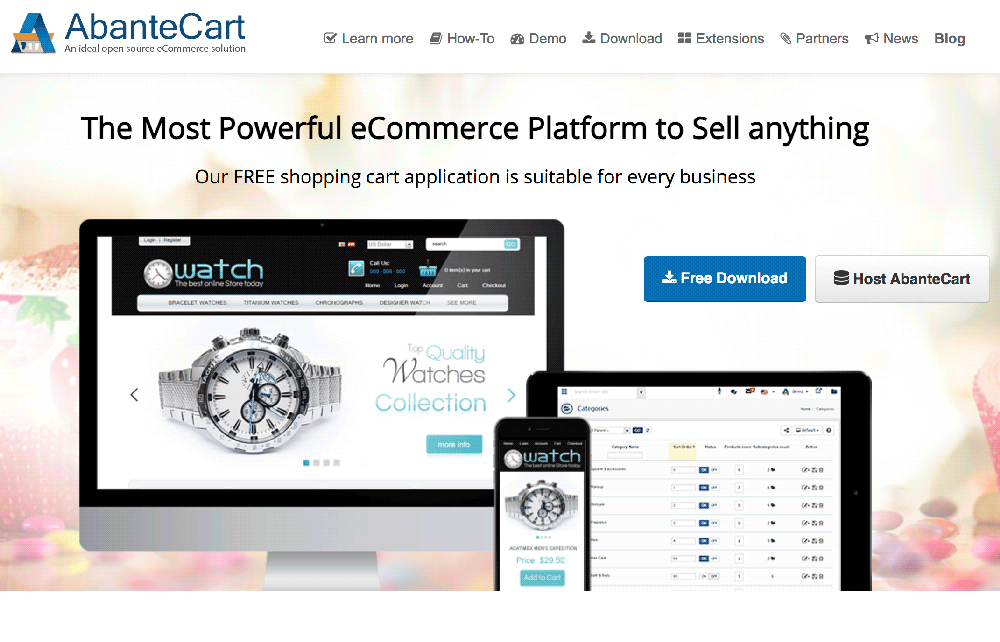 17)  VirtueMart
This ecommerce platform is specially designed to work with the Joomla content manager  . You can use it as a store or as an online catalog, it has different languages ​​and currencies and is very easy to use. Of course, it is a niche solution, since you can only use it within Joomla, and it is more suitable for small and medium-sized companies.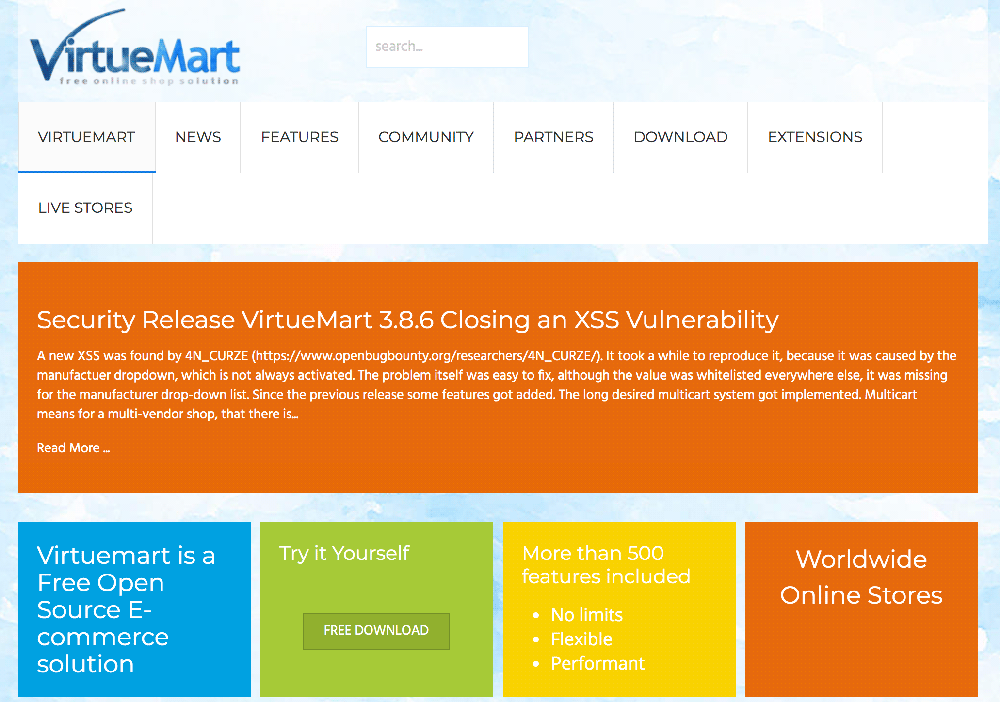 CubeCart is an apparently simple ecommerce solution, but with many options to manage your online store. You can even use it for  email marketing  and image editing. In return, the selection of extensions it offers is quite limited.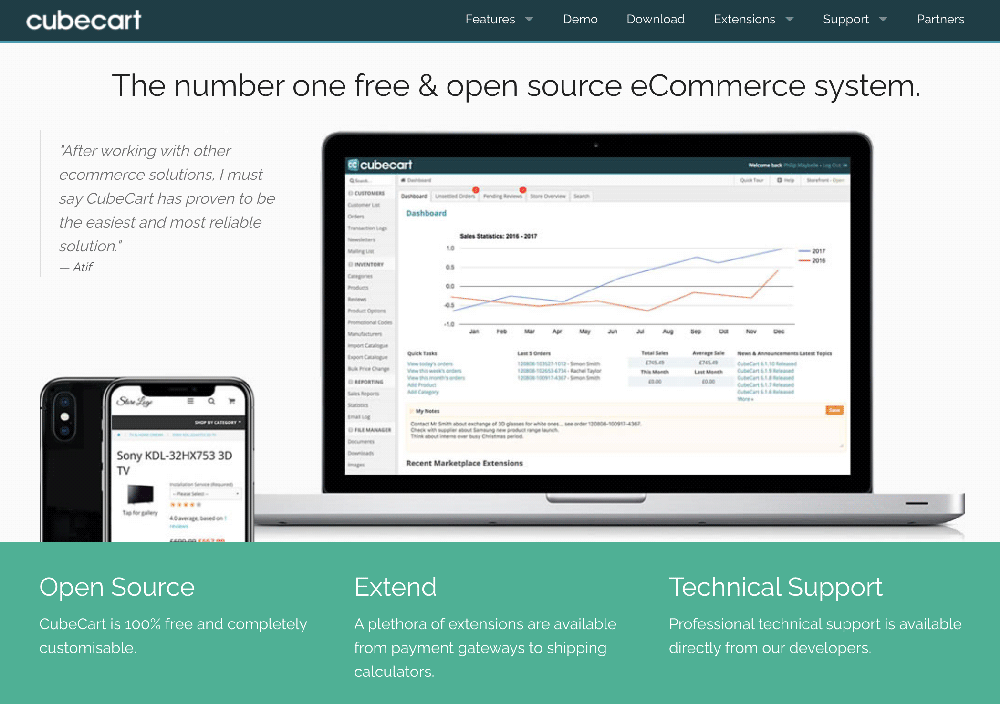 ePages is a cloud- based commerce platform,   especially suitable for small and medium-sized companies. It has quite complete functionalities and offers application management, marketing, support, training and web design services, so it is a great help if you are not an expert in these topics.
As drawbacks, it should be noted that it does not have inventory management and there are few languages ​​available for the software packages.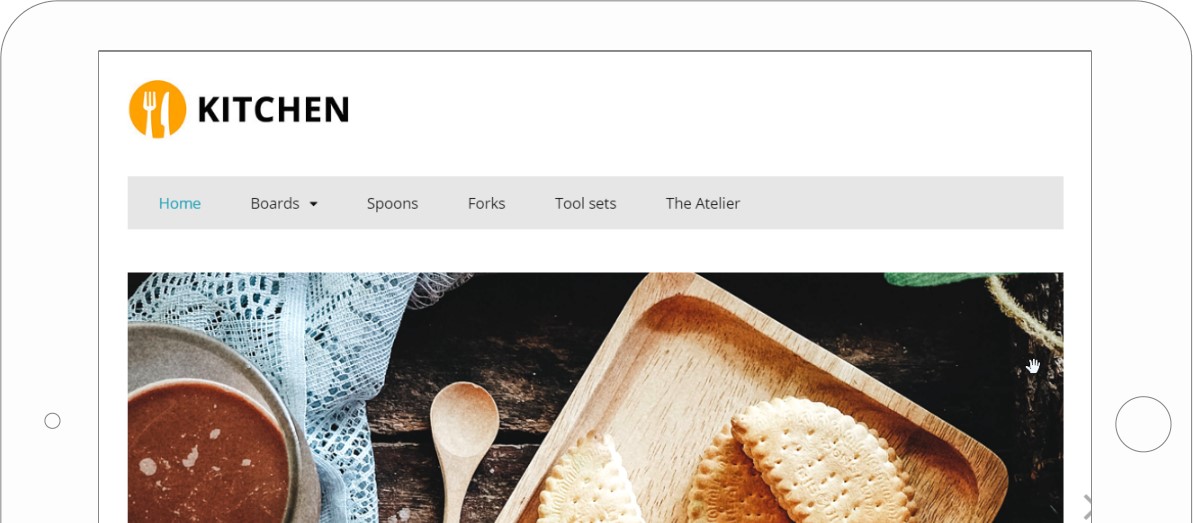 This platform offers the option of being used  as a marketplace or as an online store .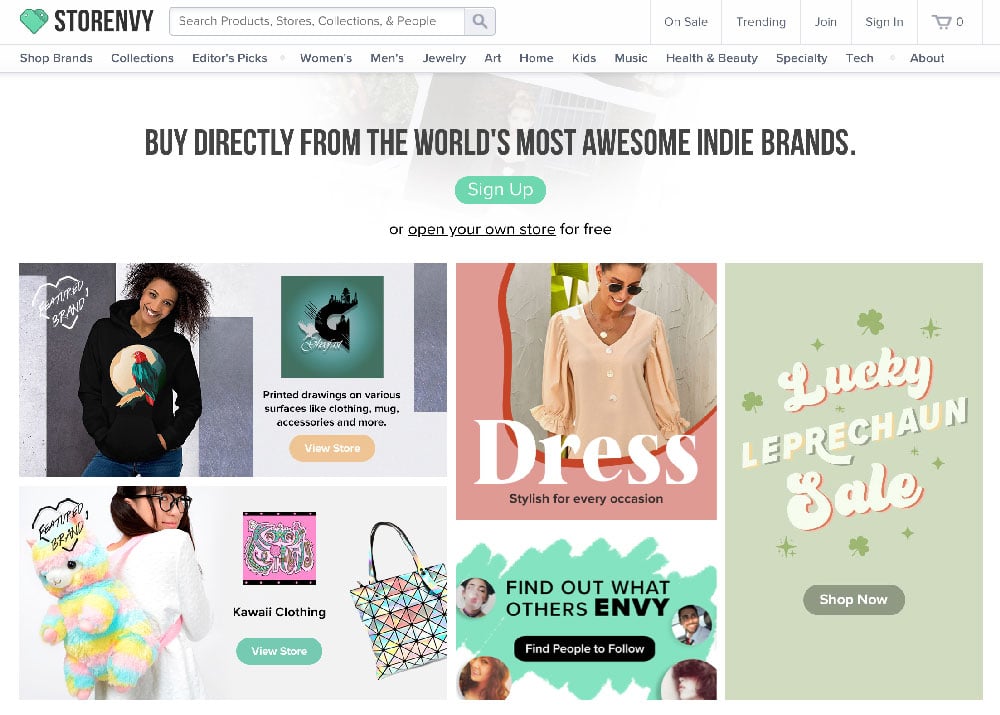 If a customer accesses our store directly, for example, through a link shared on social networks, we will not pay commission. As a marketplace it is not very popular, but it is an option to consider when creating simple online stores.