As the final quarter of 2021 opens, many businesses will embark on evaluating their current technology systems and operations to see where they can improve next year....
It hasn't been that long since LinkedIn transformed from a tiny professional networking site to a big junction where professionals connect. Ever since its inception, marketers are...
A solid and secure network is essential for any business. Without one, your data is at risk of being stolen or compromised. This blog post will discuss...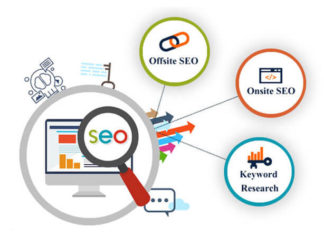 Summary: SEO (Search Engine Optimization) refers to the optimization of a particular website with the aim of improving its position in the organic search results of the...
A complete safety plan for WordPress websites which all the SEOs and developers will find easy to follow. It may not surprise you that one-third of all the...
[td_block_social_counter custom_title="" style="style5 td-social-boxed" facebook="tagDiv" facebook_app_id="1681822448721994″ facebook_security_key="0c9736ad42429693db22e688e7c8f2bc" facebook_access_token="1681822448721994|6bEmHSty2HH0MY5hgco64Jd7m5U" twitter="envato" youtube="tagDiv"]