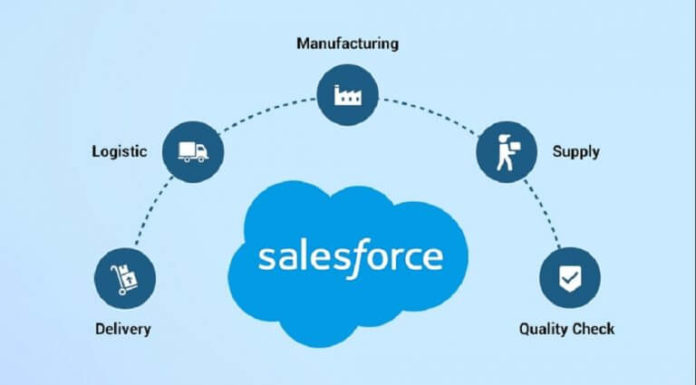 We live in an age where technology is highly digitised and markets highly diverse. Almost every other day, technicians, scientists and developers are working hard to come up with newer and more advanced technologies that help enterprises in enhancing every possible aspect of their services.
Along with an increase in technology, the coming days would also witness further increase in market competition. Newer businesses are coming up at an astonishing speed and all kinds of companies, small and big, are making their entry in the already cut-throat market. This has also resulted in the customers becoming increasingly smarter and demanding more specific services from the businesses.
Read more: Advantages of Ordering Costume Lenses Online
One of the most important aspects to be considered when it comes to making best use of technology is the aspect of handling Customer Relationship Management (CRM). There are several business CRM software platforms in the market that use enhanced automation in helping business enterprises to perform majority of their activities. Out of all these platforms, Salesforce CRM is the one that has distinctively stood out of the clutter.
What Is Salesforce?
In order to understand the trends that will become popular in the decade to come, it is important to answer the question, "What is Salesforce?" Salesforce is essentially a cloud-based CRM platform that offers automated services to their users that pertain to the practices of recording, storing, processing, segregating and assessing important customer data. The platform has been immensely popular among the business houses since its inception two decade ago.
Salesforce has an extensive list of features, tools and components that would help your sales team in generating leads, scoring the leads and qualifying them on the basis of urgency and priority. Salesforce also suggests you with the best communication channel to follow and the activities to be performed in order to nurture every lead you generate. Along with helping you in managing your customer database, Salesforce also makes a thorough analysis of your customer data derives valid conclusions that would help you in making certain key changes in your business activities. The platform also has enhanced components that would give you regular feedback on the targets you achieved and the corrective measures your team required to undertake. 
Read more: 10 Common SEO Mistakes You Should Avoid in 2020
How Would Salesforce Help You In 2020?
We have entered into a new decade and as mentioned earlier, the market is only going to get more intense and complicated. The market conditions are so fierce and volatile that you will not be able to sustain without making an optimum use of your CRM software. You would also need to adapt to the technological advancements as traditional CRM handling methods are never going to give you an edge over your competitors.
Here are some of the situations where Salesforce CRM will help you sail through the new decade efficiently:
Higher Need For Customer Personalisation
As the years are passing by, customers are getting more evolved. Gone are the days when a generic hoarding or billboard at a busy city square would help you attract more customers. You now need to approach them personally and give them exactly what they desire.
Read more: The Most Anticipated Camera Smartphones to Keep an Eye On
Customers are highly complicated, unpredictable and varied entities. If you are catering to a thousand customers, it wouldn't be incorrect to say that you are dealing with a thousand different demands and needs that you will have to cater on an individual basis. This requires a high degree of automation and accuracy that Salesforce provides. The core principle of Salesforce has always been to provide enhanced personalisation to their customers. 
A newer version of Salesforce, Salesforce Lightning comes with an artificial intelligent component called Einstein. This component makes a thorough evaluation of your customer data as well all the actions your customers have performed and makes predictive analysis of the same. It gives you valid predictions as to how your current or potential customers are likely to behave in certain scenarios. This would help you in approaching them in the most appropriate manner and tailoring your services according to their needs and preferences. 
Digitisation In Shopping
Your customers will no longer stand in long queues in order to avail the best of your offers at your retail store. Gone are the days when majority of the customers would prefer physical buying instead of teleshopping or shopping online. The entire onus of shopping has now moved on digital platforms and you will have to adapt to this trend if you need to survive this new decade.
Read more: Everything about How Pr Agency Will Help Your Business
Salesforce Marketing Cloud helps you keep a track of every little activity your customer performs when they visit your digital platform – be it an application or your website. Salesforce would also gather important information pertaining to what your customers prefer buying or even visiting the pages that deal with the products they wish to buy. Such information would help you approach your customers with communication tailored around their likes and interests, which improves the chances of potential customers being converted. 
Increase Need For Integration
Though Salesforce offers a variety of services, they may not be able to fulfil all your needs as a business enterprise. These are the situations when Salesforce undergoes productive integrations with relevant third party applications. As customer needs are only going to get more complicated and varied in the years to come, Salesforce integrations would help you get a wholesome approach to your services. 
Read more: YouTube Converter, Convert YouTube to MP3, MP4 Online
Salesforce would partner with the most suitable applications that would help you get the services of both the entities on a single platform. Such integrated platforms would make sure your tasks are centralised and are completed much faster, saving you the highly valuable time that you can spend for other productive purposes. Salesforce helps you partner with platforms that offer accounting services, effective customer chat services, email marketing, website development services and many more such valuable services. You will critically require a lot of these integrations in the following year as you will not be able to afford any time or money in getting multiple tasks done separately.