Smartphones have changed the concept of mobile phones in India. They come with amazing hardware and operating systems. With in-built apps and facility of installing desired apps, mobile phones are no longer meant just for making phone calls. The introduction of accessories has added new features to the usage of mobile phones.
Many wireless accessories are available in the market for mobile phones. You can buy the best phone under Rs.20,000 and enhance its uses and benefits with a variety of accessories. A wide range of smartphone accessories is available in the market. Some common accessories are compatible with almost all smartphones. Let us have a look at the 5 most essential wireless accessories that you can buy for your mobile phone.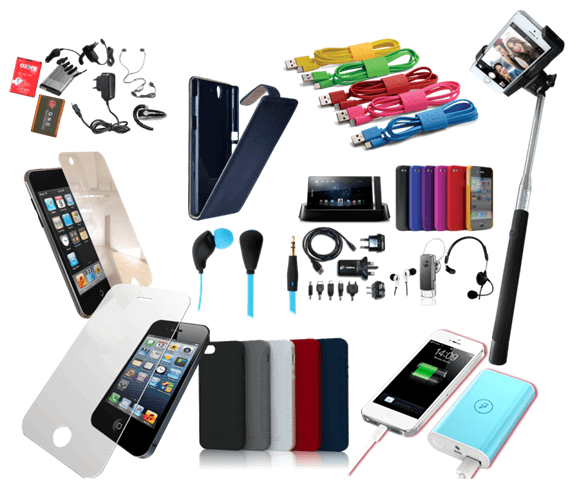 1.A wireless Bluetooth headset
A wireless Bluetooth headset is a headset that connects to your mobile phone without a cable or wire. It has a tiny computer chip inside that contains the Bluetooth radio and the software for making a connection. A single Bluetooth headset can connect to more than one device at the same time. Here are some of the advantages of using a Bluetooth headset.
Read more: 3 Reasons for Using WordPress for Your Blog
You can use mobile hands-free
It helps you become more focused and productive
It is user-friendly
It uses low power signals and hence uses less battery power
It allows sharing of voice and data communications between compatible devices
2.A wireless external battery charger
A wireless external battery charger is one of the most reliable accessories for your smartphone. We use mobile phones throughout the day, and there is every possibility of running out of charge by the end of the day. You might feel the need to charge your phone while you are out, and there is no possibility of connecting to a charger. This is when you need a wireless external battery charger. Following are some factors that you should consider while buying a wireless charger for your mobile phone.
Lightweight
Affordable price
Fast charging speed
USB-C port along with USB-A port
High charging capacity
3.A portable Bluetooth keyboard
A portable Bluetooth keyboard can turn your smartphone into a mini-computer. Writing emails or making reports on a phone with a small keypad is often uncomfortable and leads to mistakes. A portable Bluetooth keyboard connected to your smartphone can help you work more accurately and efficiently. Many types of high-quality portable Bluetooth wireless keyboards are available in the market. You can research and select one as per your need and budget. Here is what you should look for while you buy one for yourself.
Read more:  10 Common SEO Mistakes You Should Avoid in 2020
Compact and lightweight
Ability to pair with more than one device
Long battery life
Foldable to fit anywhere
A stand to handle your smartphone
Cost-effective
4.A smart home assistant device
A smart home assistant lets you control a range of connected devices in your home from your smartphone. It is a wireless device that responds to voice commands and executes them. You can control switches and automatic doors at home with the help of a home assistant. Smartphone assistants are being equipped with a microphone and speakers for easy usage. Here are some of the benefits of using a smart home assistant.
The convenience of doing things
Communication with others
Acts as a virtual assistant for connected devices
Can be integrated with other devices
Read more:  6 PPC Marketing Strategies to Try in 2020
5.A portable photo printer
With a portable photo printer, it is quick and easy to print photos directly from the phone gallery. Now you do not have to go back to your home or workplace to get a print of the photo or document you have on your phone. These instant printers are pocket-sized, and hence you can carry them anywhere with ease. They connect to your smartphone via Bluetooth and print good quality pictures. Before you buy one for your phone, let us have a look at what you should check in it.
Small in size
Easy to use
Affordable
High resolution for good quality prints
Less printing time
Now that you know about some of the wireless accessories for your mobile phone, you can go ahead and buy the ones you need.
You can buy the best phone under Rs.10,000 and enhance its productivity by using accessories.
Read more: 10 Best Ways to Drive Sales on Social Media
Wireless accessories are expensive, and you can spread the cost by paying for them in fixed EMIs on the Bajaj Finserv EMI Network.