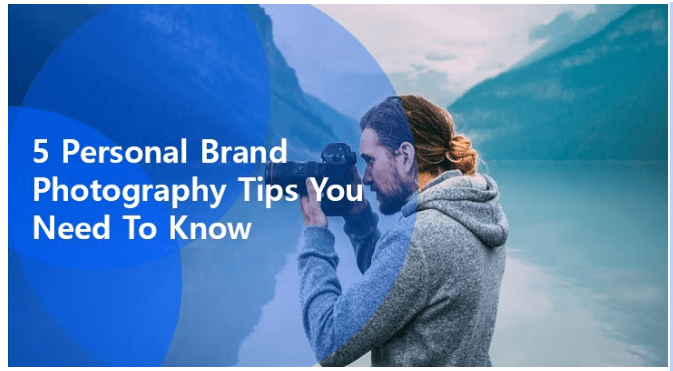 In this digital era personal branding is important for not only entrepreneurs and content creators, whether you like it or not everybody has a personal brand. If you have a social media scout online that is your personal brand and whether you like it or not people will judge from what you post online and the kind of persona you have maintained digitally. That is how people will perceive you to be. If you are applying for a job your employer will judge you according to your personal accounts – twitter, Facebook, LinkedIn, all fall in this category. Similarly, if you are a social influencer or want to be a trainer or social influencer, knowing the right tips and tricks of marketing a personal brand is even more crucial for you. And always remember actions speak louder than words! So photography is one of the pillars you need to have strong.
1 – BE CLEAR ON YOUR VALUES!
Choose what goals you have about your personal brand and be very specific about it. People should know by your core values what your brand stands for. These are not tangible things, but in fact the feelings you want to evoke in people from your brand. You could choose three to four words that are real to you and demonstrates your purpose for building that brand. For example, if your value is a kindness you may want to a photoshoot where your avatar displays kindness. It could be around animals, children or in a setting where just by looking at your photos, even without context, the viewer gets the vibe of kindness.  If you are a designer and your value is out of the box creativity then your photos should display an out of the box style of photography.
Read more: WORDPRESS SAFETY GUIDE FOR SEOS AND DEVELOPERS
2 – HAVE A PURPOSE
It is important to keep in mind that when you are doing photography for a personal brand, your photos should not be just there for the sake of filling your Instagram, they should reflect a purpose. They should mean something meaningful. It should show case your unique personality, and influence the way the consumers think about you and your brand or product. For example, the color you are using should reflect your brand color, or if you are following a certain color marketing technique, it should be constant in all of the photographs. If your brand is about health and fitness, make sure you are giving a message related to health through your photographs, like for example even if it is just a simple photograph of you sitting, you can be seen eating a fruit or drinking a fresh juice. 
3 – GET INSPIRED 
If you want your photographs to look and feel a certain way then gather examples for your photographer. It can prove to be really helpful in giving an idea to your photographer about what kind of results you are expecting. It can be a Pinterest board with small notes on it as instructions for your photographer, because they can't read your mind and sometimes it gets really hard to explain what exactly you have in mind. Your personal brand photographer is not going to go and recreate those exact photos, but it can serve as an inspiration so that if you guys get to a similar setting, your photographer knows exactly the kind texture, makeup, location, colors, outfits, hair and makeup ideas you are hoping to get in your photographs. 
4 – DO YOUR HOMEWORK 
No one knows about your brand better than you, you should be ready with suitable props for the photo-shoot beforehand to save time. It is important that you get an idea of what you want beforehand, for example, if you are a food blogger then you need the dishes you want to promote or the food items you make, you need to have them ready. Or if your brand promotes fashion, you need to make sure the kind of props that represent your kind of fashion statement. This would prove to be a great help to your photographer, they can help you set up those probs. in the best way possible. Always remember to select the props that reflect your brand and adds a personalized touch to it, do not select randomly.
Read more: 10 BEST WAYS TO DRIVE SALES ON SOCIAL MEDIA
5 – LOCATION 
The most important aspect of selection in any location is the lighting! Bad lighting can be a straight off deal breaker. The background should be perfect for your band and what it represents. If you are a traveling enthusiast then your backgrounds can be more architectural, with tall buildings or sky scrapers. If you are into health and fitness, the background of the photographs can be more on the natural side – like gardens, beaches, farms. Natural light is the best kind of lighting you can get plus white floors or walls can serve to be a good natural reflector making your photos bright and adding a natural fresh look to them. When you are working outside there are a lot of uncontrollable elements, hence the wind. The subjects should be placed towards the wind so that the wind blows right in your face and not against it. This is very useful if you have long hair as it can give you that windy J.LO or Beyoncé effect, you can use walls in the background so that the subjects are shielding from the wind. 
If you are new to personal branding, then hopefully you'll be able to take good tips and inspiration from this article. Even if you are not new to this, then hopefully these tips will help you improve the quality of your personal brand photographs. 
HAPPY CLICKING! 
Is your internet slow and hinders your uploads? Is the customer service not very helpful either? Get Spectrum Internet today, the Spectrum Internet Customer Service is very responsive in case you encounter some trouble. If you have some more beneficial tips on improving personal brand photography, do let us know! 
Author Bio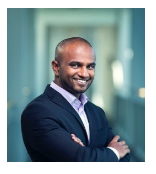 Baldwin Jackson is a vivacious writer and digital marketing consultant, involved in taking businesses a notch higher. Since I am a part of the digital marketing industry for over 6 years, I know exactly how to use creativity and analytical abilities to assist a variety of online businesses. Also, I can proudly say that I have helped different brands improve their online visibility and create great lucrative opportunities for them. Well, in my spare time when I'm not working which is not often, you will find me engrossed in playing online games– thanks to my stable and steady Spectrum Internet for giving me a lag-free gaming experience!