No matter which business sector you're in, or how many employees or locations you have, an IT service partner brings can help your business connect, solve business challenges, and ultimately deliver a better experience to your customers. Joining forces with an IT service partner offers peace of mind for savvy business operations everywhere.
When you are looking to hire converged technology professionals you want a team that is prepared and trained in IT networking and unified communications solutions for businesses looking to increase their communications, productivity and efficiency in the workplace. 
Choosing an IT service that has specialized training in multiple formats of technology can be all the assurance you need that they can tackle any problem that you may come across. An IT service can help your business save costs through increased automation and professional-grade security. 
This can benefit your businesses by allowing your team to work smarter and faster in a reliable IT environment. What else can an IT service provider do for you? Take a look at these five ways you can get find support and see what an IT service can start doing for you today.
1. Manage Your Network Security
You want your IT network to stay up and running 24/7 and you need your proprietary business information to be secure protocols. An IT service can help professionally protect, store, back-up, recover and manage your network.
Expert IT pros will help you create an action plan with custom recovery and business continuity strategies for proactive management of your company's network. Tip: Look for the IT experts to have specific, custom security recommendations after listening to your anticipated challenges.
This trusted relationship can fully support your business operations remotely so you don't need to hire a complete team of onsite IT department staff.
2. Deliver Professional Training
Launching new technology services, software, or tools can be daunting to employees. Turn to an IT service pro for expert training for your team – it's usually an economical way to get the detailed training your employees need. 
Does your customer contact center leader need to know how to initiate and run reports, for instance? With some focused training, your team leader or anyone within your business can be brought up to speed with what they'll need to keep your business running smoothly. 
Guiding you from launch to implementation, professional IT trainers can offer onsite, instructor-led sessions, remote instruction with a live instructor at another location, or provide self-study materials. Training typically comes in a range of topics so be sure to investigate available course offerings, delivery options, and pricing scales. 
3. Offer Robust Business Analytic Capabilities
Forget the manual reports of yesteryear. Management needs analytical data reporting that's automated. An IT service can not only help you secure your business phone data and user functionality, but also gather the detailed information you need, when you need it, to analyze and troubleshoot any problems.
With an analytics feature, you can select who has access to the data and how long it's stored. Are you curious about how the team is doing mid-month? You can easily measure average customer wait time, average talk time – all the data reports that go into tracking the key performance indicators (KPI) for your organization.
Why do the hard work of figuring out the data when there are programs that can do it for you? Letting your IT Service run reports and filter your data through their analytic systems into easy to read reports. When it is more understandable for you to identify your successes and growth opportunities, your business can adjust it's priorities accordingly. 
4. Supply Onsite or Cloud Phone System Solutions
Phone service is an essential part of your day-to-day business requirements and it would be difficult to imagine a successful business without it. A good IT service will offer secure phone options with an array of features for everyday tasks, advanced features, and proactive data backups. 
Since the business deployment is an important step, ask about the expected transition process and what you can expect. Onsite phone solutions are just as they sound, onsite at your work locations. These systems can include a wide range of features that are easy to use and must-haves in a busy business environment. 
Many include easy-to-use voice call capabilities and handsets plus messaging, conferencing, mobility and other applications to help your business collaborate. So your work team can check availability and connect quickly via phone, instant messaging, conference calling, and desktop sharing for example.
And Cloud storage solutions are another great option for businesses of all types. Backed by Google Cloud and hosted by the vendor, cloud systems are efficient, portable, and supported anywhere via a smartphone mobile application and even on your home computer. 
This economical approach is seamless across device types, reliable, secure and flexible so smartphones have the same features as a traditional work phone. This lets employees access business lines from their smartphone, including voice and audio features, VPN, group chat and collaboration features are typically built-in. 
When your employees can remain fully connected wherever they are in the world – in the office, at home, or out on the road, you can expect them to stay engaged and be able to travel while still checking in when warranted. Having a company manage the storage and ensure it is working properly could be the right choice for your organization.
5. Provides Trustworthy Support
When you are frustrated with your current level of support or you are trying to solve all your problems in-house it can be a real boon to shop around and find an IT Service that can really meet your needs. 
You need to be able to trust your IT Service with the intimate details of your business and the interworkings of your technical needs, with so much in business relying on computers and technology that if it isn't working up to par you run the risk of not being able to accomplish what you need. 
Don't let your productivity be spent trying to solve issues that an IT service can handle with ease and keep you up to date on all the latest technological advancements to boot. With experts monitoring the emerging trends you can be certain your business is in good hands.  
Conclusion: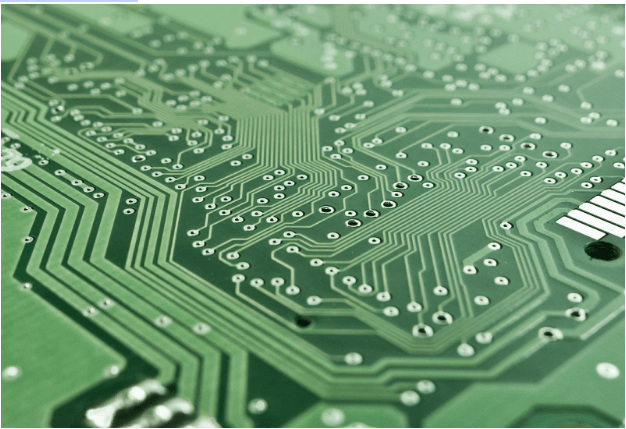 Most everybody knows an IT provider can set you up with the necessary hardware and software your business requires. But it's the other value-added extra things you may not already know about that make them an invaluable business partner.
When it's time to move on from your outdated technology plans and get an IT Service, you can trust your business is in good hands and will become more analytic while growing in other ways with their help. Consider your business worthy of a great IT service and see how it can benefit you and your overall business productivity.